Serving Rochester NY & Surrounding Areas.
Rochester Pest Control Services
You've found the right company to solve your pest control issues. Residential and Commercial exterminator services for Rochester. We have services for mice, bees, cockroaches, bed bugs, fleas, ants, spiders and many others. There are many exterminators around Rochester, but if you're looking for personal, friendly and quality services, you are at the right place. It's important that we assure our customers that we are offering the most affordable prices on all our pest control services. If you get a lower price, we will beat any written estimate.
Why Choose Us
Don't let those big pest control companies tie you into a long term contract. About 90% of pest problems can be solved with a single visit. It's true, some pests like mice and cockroaches usually require a service plan to be successful. But, our service plans are geared toward the customer. With just a phone call you to cancel future services as soon as you're happy that your pest problem is solved. Yes, it's just that easy.
Unique Pest Control Solutions
At Quality Pest Solutions we know that some pest issues can be difficult to resolve, thats why we offer a variety of pest control services that are tailored to each customer. Every free estimate includes a complete Pest Control assessment that starts with a careful inspection of your home or business. Trained Exterminators will inspect your property to understand what pests are present. Based on information gathered during the inspection, a unique pest management plan will be designed to eliminate the unwanted pests.
Multiple Pest Control Programs
From single visit issues to year round pest management plans, we have you covered. We offer customized pest control treatment programs that include discounted retreatment services throughout the year. All covered by our 100% guarantee.
Rochester New York
Pest Control
Our goal is to provide our rochester area customers with quality pest control solutions at affordable prices. We are a family owned business and take customer satisfaction very seriously. That's way all our pest control services carry our 100% worry free guarantee. If pests have become a problem in your home or business, contact us today to schudle a free inspection with our exterminator.

Our Staff
Our Exterminators are fully licensed and undergo all required DEC training. Proudly Serving Rochester NY, Monroe, Wayne and Ontario counties with quality pest control at affordable prices. DEC certified, Fully Insured NY Company.
Call Us Today!

(585) 250-8347
Look for our Pest Control truck around Rochester New York.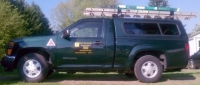 Hours: Monday - Saturday
7AM - 7PM

Free Estimates.


Customer Satisfaction is our #1 priority.


Worry free 100% Guarantee.


We will beat any written estimate.


10% Discount for Seniors and all Military personnel.

$$$$ More Savings On Our Affordable Prices $$$$
---
Home owners:


Try our "Bee my Neighbor" special, get two or more of your neighbors to sign up for bee service with you, and everyone saves.


Low prices on Bed Bug service all year long. Give us a call today for your free estimate.
Landlords and Property Managers:


You can save on multi-unit apartments for bed bugs, Cockroaches, Mice, Rats, Bees and others.